I saw Tiff A/K/A Scissor LEGS A/K/A Sunshine Punani take this quiz on the BAB blog. Her hidden talent was lying and of course I am not surprised.
Your hidden talent is writing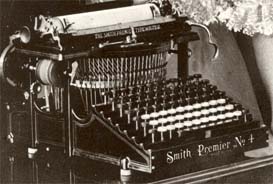 Your hidden talent is writing. You have a unique way of viewing the world and are able to express your thoughts eloquently on the page. Some people might think that you are weird, but you are just the next Pulitzer prize winner.
Take this quiz at QuizGalaxy.com
So this was my hidden talent...lol. I do like to write but I ain't got the mojo for it anymore. I used to have so much passion and want to write almost anything and everything down, now I see people's blogs and think, I remember when I used to be able to write so easily. Maybe it's just a wicked writer's block. Maybe because I am so busy at work. Maybe because I am watching those damn re runs of Sex and the City. Or maybe because I just ain't got shit to say....anyways if that is my hidden talent...I wished it would quit hiding.